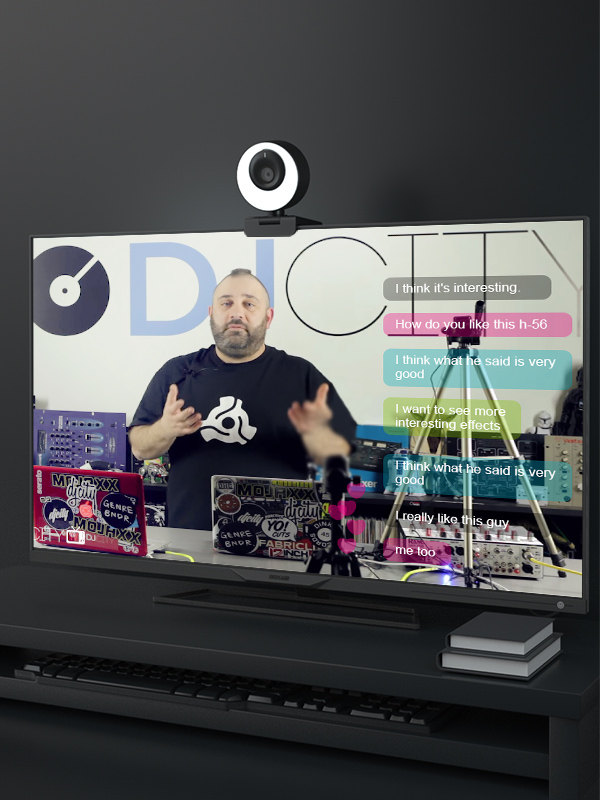 Nowadays many people's habits have changed, people used to be keen to meet offline, now younger kids like to chat online, so the use of usb cameras is becoming more frequent.
  So the following will talk about how to use them on laptop.
  1. Press "win + i" shortcut to open the settings window, then we can see the camera under the privacy, click it.
  2. The left column to find the camera, the right side we can see the device's camera access has been turned off, click to change.
  3. Choose to open it, the following you can open the camera.
  4. At the bottom of the taskbar on the left side of the search box, enter the camera, click to open the computer camera (if you can not find the search box, you need to right-click the taskbar to show the search box). We can also right click to fix the camera app to the start screen or taskbar.
  If the installation of the camera still does not show, the most likely is not to install the driver, the camera driver installed generally can be used normally. Usually our Luckimage usb camera is plug and play, no need to install a separate driver, very convenient and easy to operate.
  The following will talk about the method of installing the driver, generally: is right-click this computer, select Management → click on the left side of the Device Manager → expand the image device → right-click the device name → select Update Driver Software.
  Finally, then choose to automatically search for updated drivers, and wait for the update to complete.
Read recommendations:
General characteristics of streaming media system
How to distinguish between network and industrial high-speed dome cameras