Product detail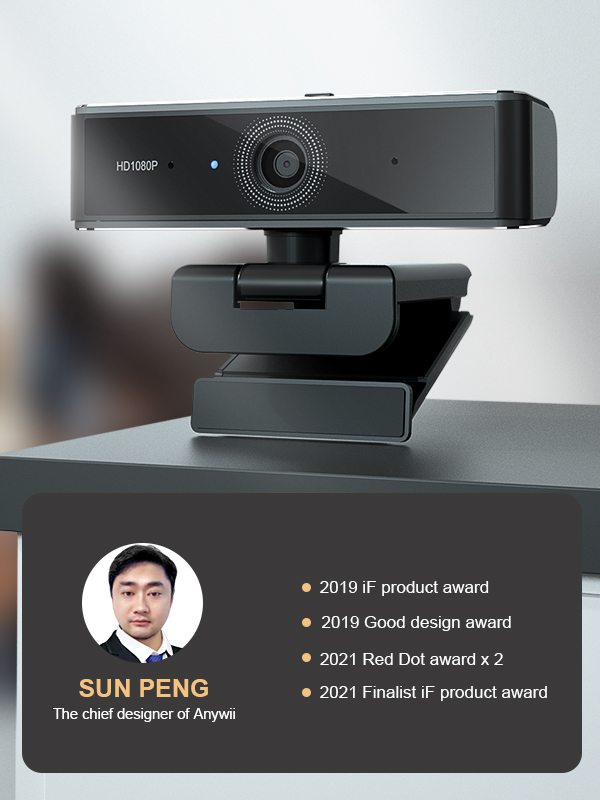 Business Webcam
Introducing our business webcam, featuring a patented private mold designed by a multi-award-winning designer. This includes recognition from prestigious organizations such as the Red Dot Award, iF product design Award, and Good Design Award.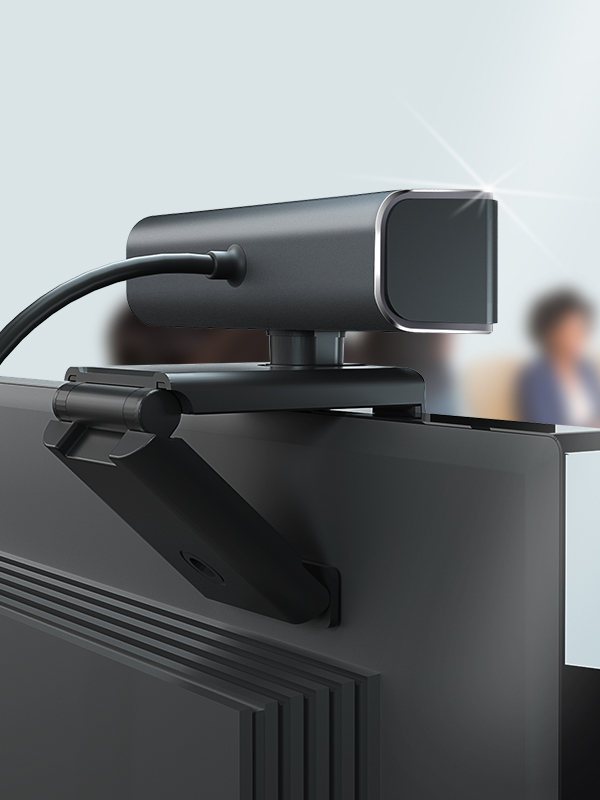 Metal Body Design
The H705 webcam is meticulously designed down to every detail, allowing you to enhance your company's strength and image through the finer points.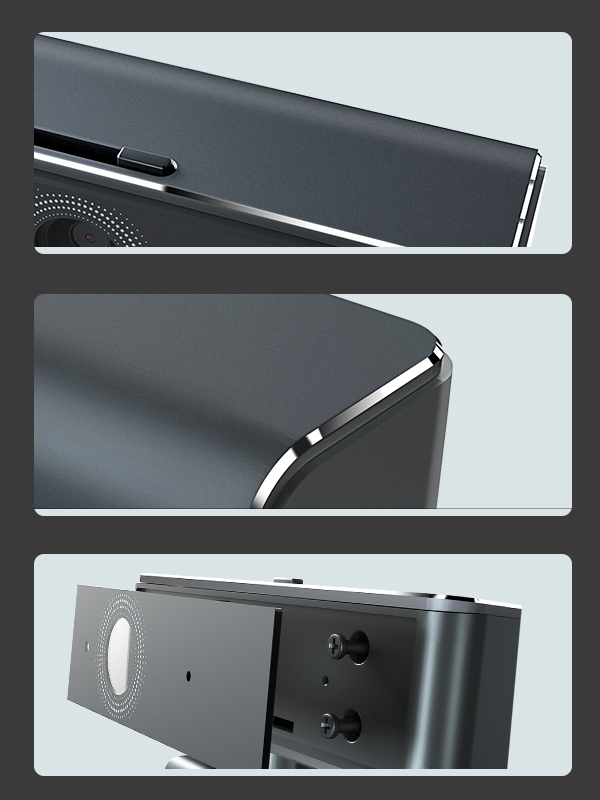 1.Premium matte metal body
2.Precision CNC polishing
3.Screw concealed design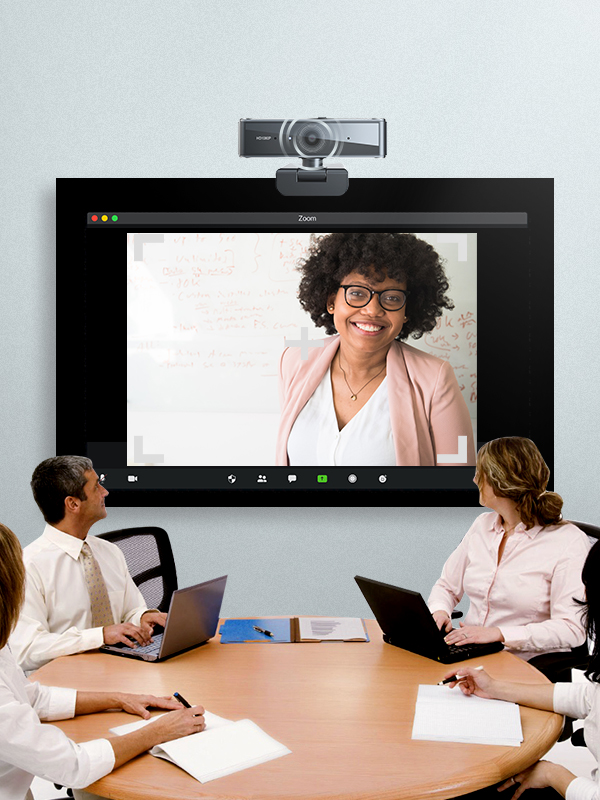 Autofocus HD 1080P Lens
The H705 webcam boasts a 5-layer lens, providing fast and precise tracking of moving subjects, resulting in stable and clear images that eliminate interruptions during business meetings.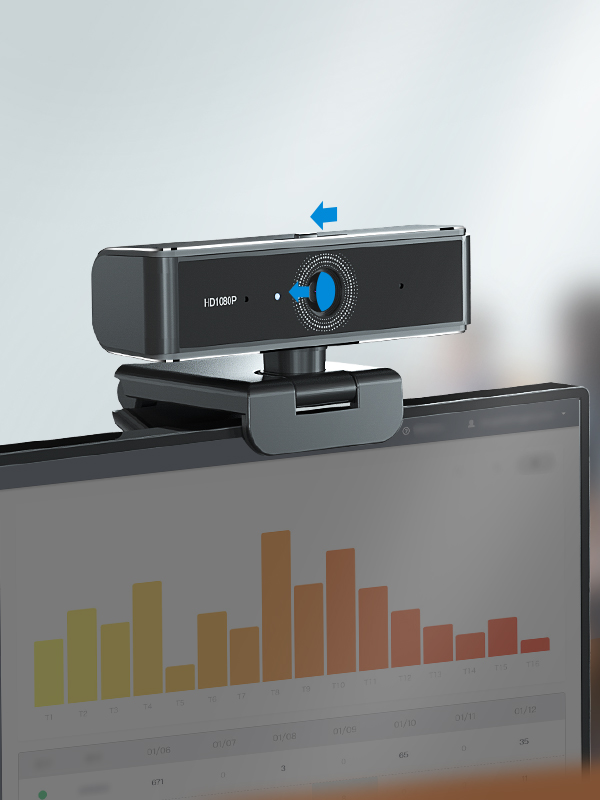 Hidden Privacy Cover
During a business meeting, you can easily maintain the confidentiality of sensitive information by covering the H705 webcam lens, ensuring that others cannot view or access your company's secrets.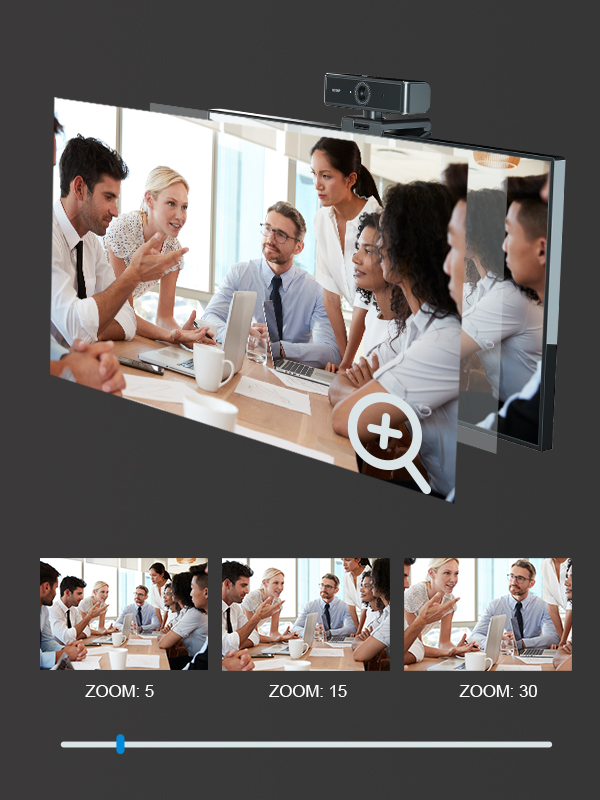 Zoom Control
The H705 webcam offers zoom control, allowing you to adjust the background range to suit different meeting scenarios. This feature provides added protection for your personal privacy and ensures a seamless and professional presentation.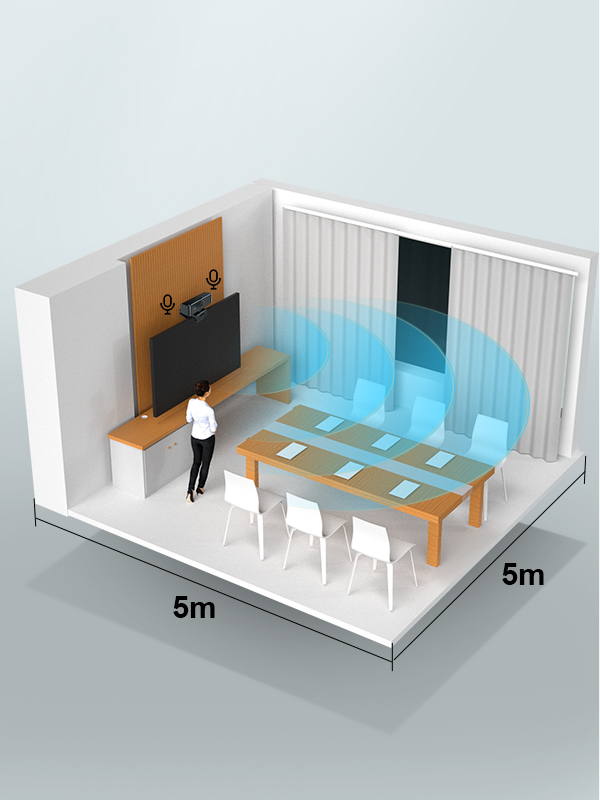 Two Stereo Microphones
Featuring an omni-directional voice pickup with a range of up to 5 meters, the H705 webcam automatically filters out background noise, ensuring clear and uninterrupted communication during business meetings.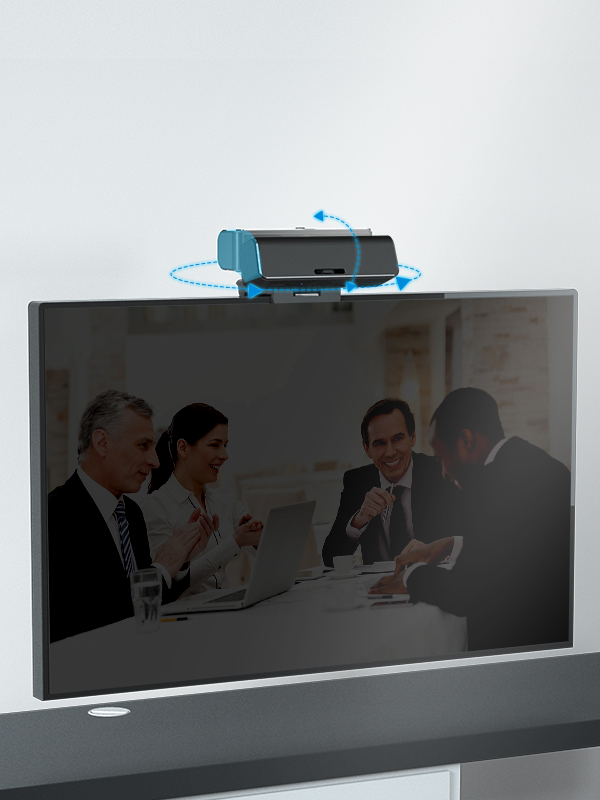 90° Flip Down & 360° Rotation
With 360° and 90° rotation capabilities, the H705 webcam can accommodate a variety of shooting angles, ensuring accurate focus on the speaker throughout the entire business meeting.